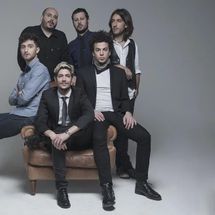 Letras, cifras e tablaturas para violão, guitarra, piano, ukulele e baixo
Intro: D7 - G7

Am7                  D7/9
I´m waiting for your love
Bm7                  Em7
I´m waiting for your love
Am7                D7
i have all with this flema en la garganta
D7         G        D7
I see all day and i have all the time
            G                        B7
for to give and for to give my advantage


Em                      B7
i dont wannabe aaa yeeaah
               Em
idont wannabe ave marino
Am7    D7/9      Bm7            Em7
Idont wannabe i dont wannabe iooo


D7
I´m waiting for your love
G
I´m waiting for your love
D7                                     G
i have all with this flema en la garganta
B7               Em                 B7
I see all day and i have all the time
         Em                             D7
for to give and for to give my advantage


G                       B7
i dont wannabe aaa yeeaah
             Em
idont wannabe ave marino
D7                      G
Idont wannabe i dont wannabe iooo
D7                     G
i dont wannabe ave marino


+

¡Colabora con nosotros!
Envíanos tu versión de esta canción
Letra de Para DVD
I´m waiting for your love
I´m waiting for your love
i have all with this flema en la garganta
I see all day and i have all the time
for to give and for to give my advantage
i dont wannabe aaa yeeaah
idont wannabe ave marino
Idont wannabe i dont wannabe iooo
i dont wannabe ave marino
I don´t want to secret i
mi laydie dei di dee
i dont wannabe a Michael Twain
Mi twentie three mi staibies
i walk alone my strength
mi sexie laydie no, no, no, no , no, no
Porque no quiero serlo, prefiero no serlo,
i dont wanna be a Junkie (ooo)
i dont wanna be (o po po po pouo)
i dont wanna be that Junkie man (nooooo)
Y el pendenciero, el pendenciero va
curtiendo, va curtiendo su remojo
y al mareo, se rebusca la solución de ser.
Como marea, ay como busca el pendenciero
y ahi te veo (ahi te veo)
ay! buscando a Nemo y buscando una razón para encontrar
buscando intento y busca tranzar, me encanta (me enca, me enca)
me encanta, me encanta y va buscando, pa bailar!! (la ra ra rai)
No me beses, no ves que te estoy mirando!
(larai larai la, laira, en la arena)
no me veas no ves que estoy desnuda en la arena!
No me veaaaas!
Actitud, Amor y Respeto!
[Para DVD acordes]
[Para DVD chords]