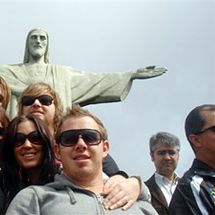 Letras, cifras e tablaturas para violão, guitarra, piano, ukulele e baixo
+

¡Colabora con nosotros!
Envíanos tu versión de esta canción
Letra de Mi Esperanza
ESTROFA
Eres justo,
Verdadero,
Los que te honran...
Tu faz veran.
PRE-CORO
Yo alzare
Mis ojos y veré;
Tu majestad
Tu santidad
Todo mi ser te adora.
Mi esperanza está en el nombre de Dios
mi ayuda es Él,
Fuerza y canción.
Mi fuerza está en el nombre de Dios
A ti cantaré,
Eres siempre fiel.
%%%%%%%%%%%%%%%%%%%%%%%%%%%%%%%%%%%%%%%%%%%%%%%%%%%%%%%%%%%%%%%%%%%%
Saludos al coro de la iglesia LA GLORIA DE DIOS de Coronel
de GERSONG SUAZO... FANS Nª1 DE Hillsong Live
Gersonryodan_themassuelto@hotmail.com
Gersong_live@hotmail.com
Esta canción es de Darlene Zschech la mejor cantante del Mundo,
esta canción se encuentra en el disco HOPE del año 2003,
tambien en el disco:
(Shout To The Lord - The Platinum Collection 2) del año 2003.
Y por ultimo esta cancion se puede encontrar
en español con el titulo de Mi Esperanza,
interpretada por betsy garcia e isaac juarez.
[Mi Esperanza acordes]
[Mi Esperanza chords]